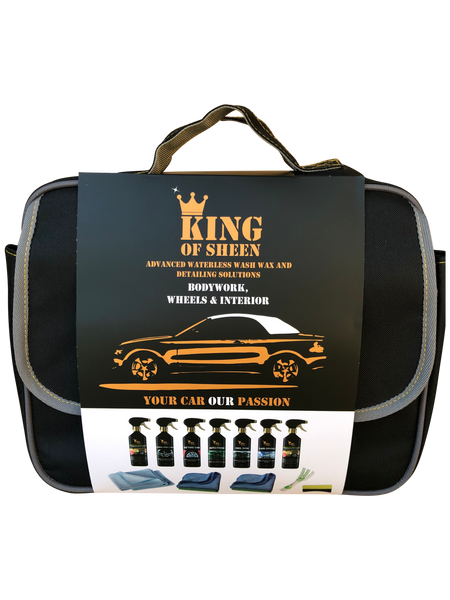 A clean car not only looks good, but it also protects the paint and prevents damage from dirt, grime, and other environmental factors.

However, traditional car washing methods often consume large amounts of water, which is not only wasteful but can also harm aquatic life and pollute the environment. Fortunately,

 King of Sheen

 waterless car washing offers a more eco-friendly alternative that still produces a high-quality shine.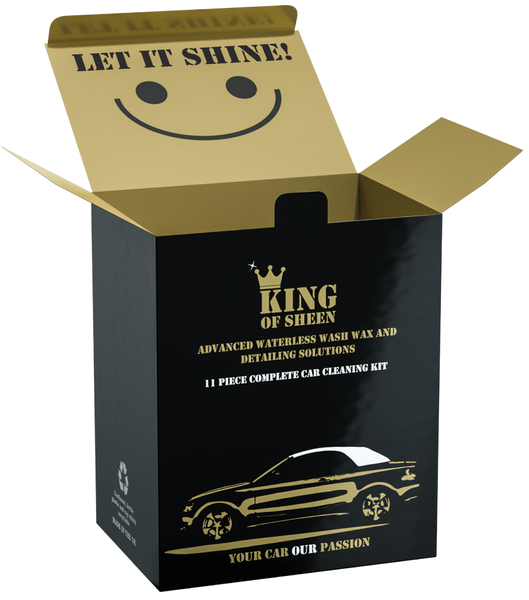 We have now launched new packaging across our full range of products. Full Kit Box with new packaging    
At  King of Sheen your car is our passion, Use King of Sheen products and spend less time cleaning and more time living